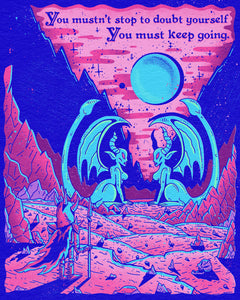 The first illustration of my 3 part series based on one of my all time favorite movies, The Neverending Story. The characters and worlds in this film played a huge part in my love for fantasy and I couldn't help but pay homage to this masterpiece.
9.5 x 11.5 risograph print
Risograph printing is an old technique made popular from DIY artists and zine makers, the colors are slightly offset making every print slightly different from the last and giving it a hand-made feel!