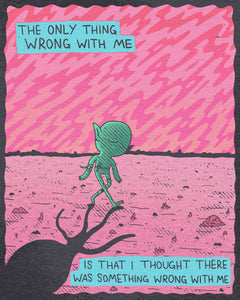 Don't let anyone convince you that your unique qualities are something to be ashamed of or "fixed". Find those qualities and push them even further, be the most "you" that you can be!

9.5 x 11.5 risograph print
Risograph printing is an old technique made popular from DIY artists and zine makers, the colors are slightly offset making every print slightly different from the last and giving it a hand-made feel!