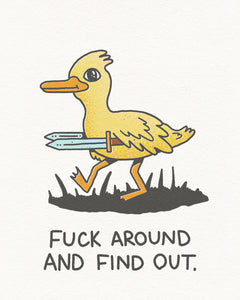 I just love the thought of a duck with knives.. I'm sorry.

9 x 12 risograph print
Risograph printing is an old technique made popular from DIY artists and zine makers, the colors are slightly offset making every print slightly different from the last and giving it a hand-made feel!