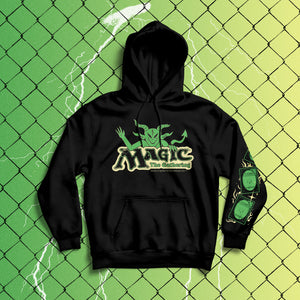 MAGIC THE GATHERING X WIZARD OF BARGE IS HERE!!!
Part of my officially licensed collection with the most iconic fantasy card game of all time! Every color has it's own philosophy, which will YOU choose?!?
Discharge ink printed on black 100% cotton unisex hoodie
Printed by Night Owls Print Shop in Houston, Tx.