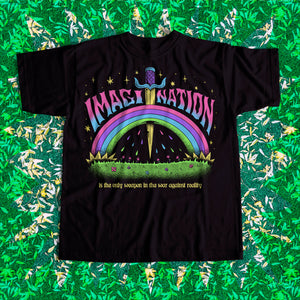 Calling all creative warriors! Grab your weapons, the time has come to wage war against the mundane, the bleak, the status quo. It's a new era of creativity and we will emerge victorious!!
5 color print on black 100% cotton unisex t-shirt
Printed by Night Owls Print Shop in Houston, Tx.